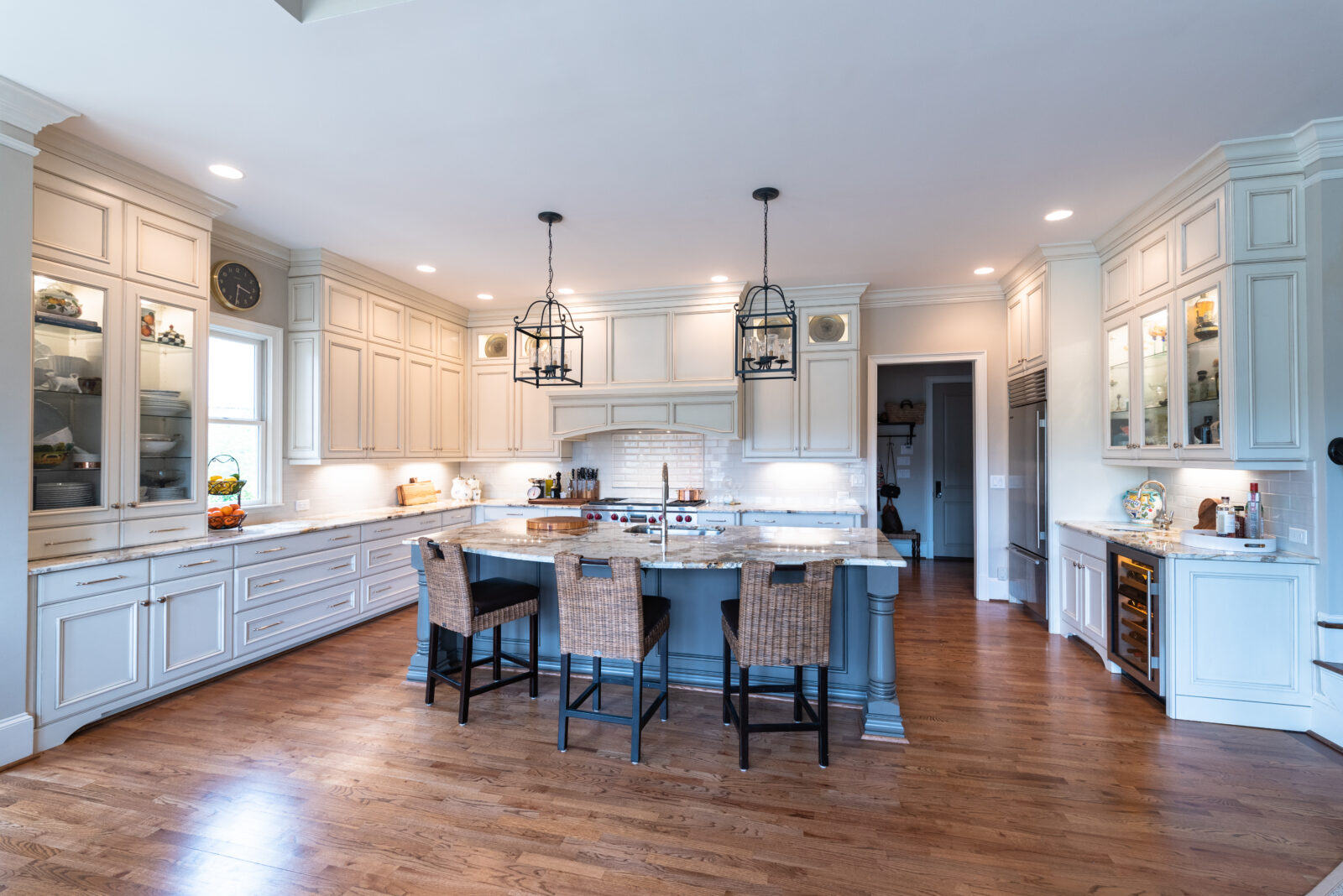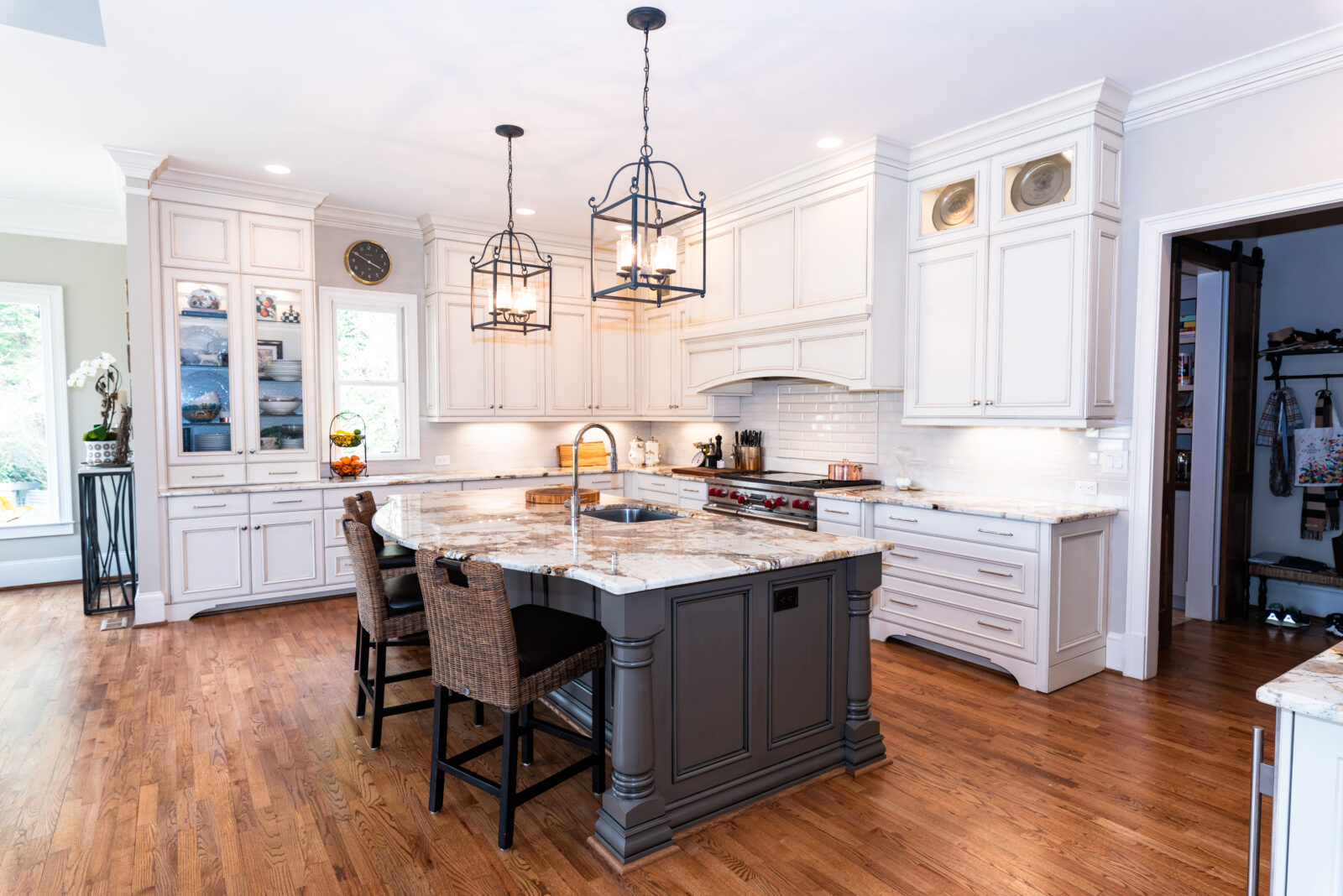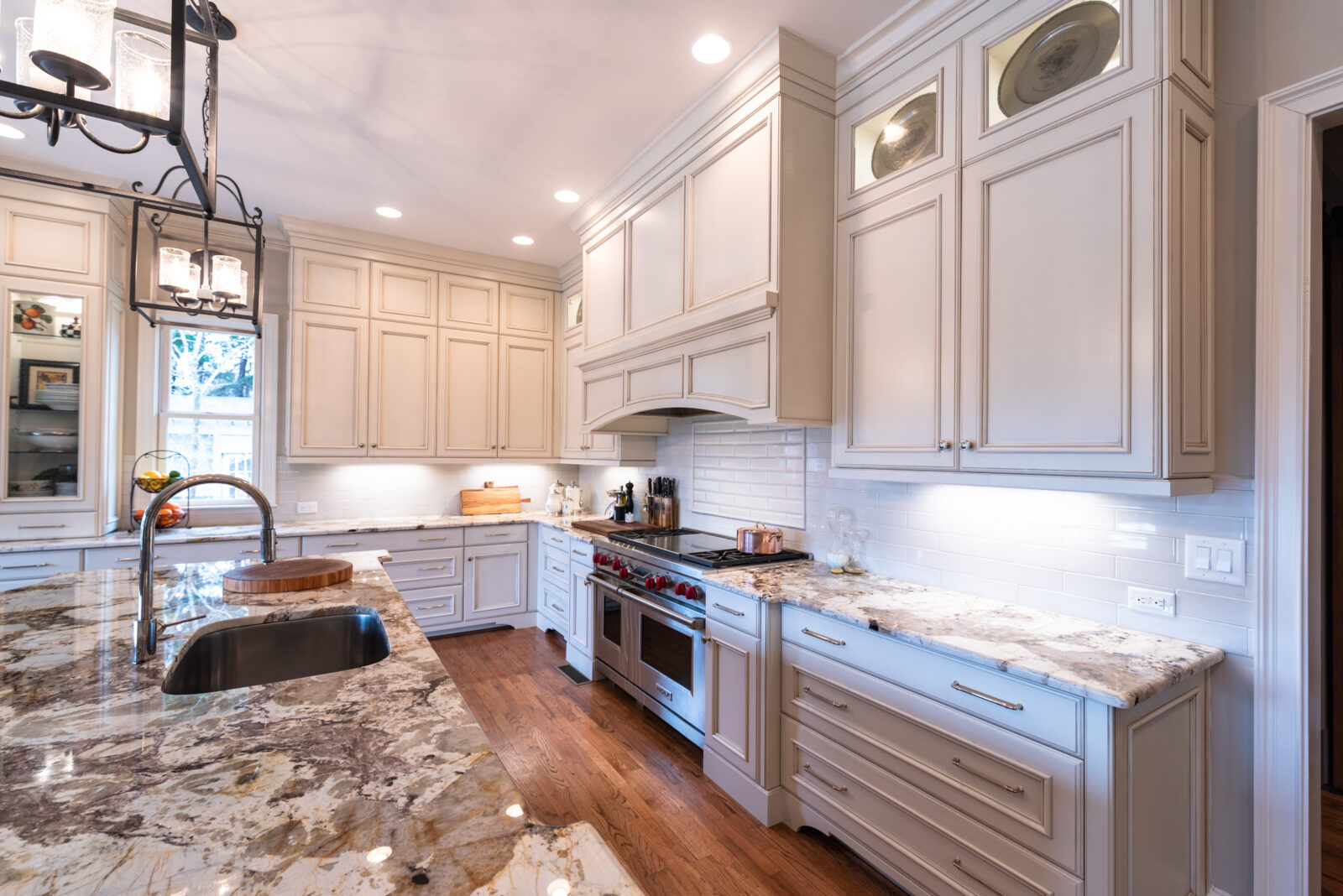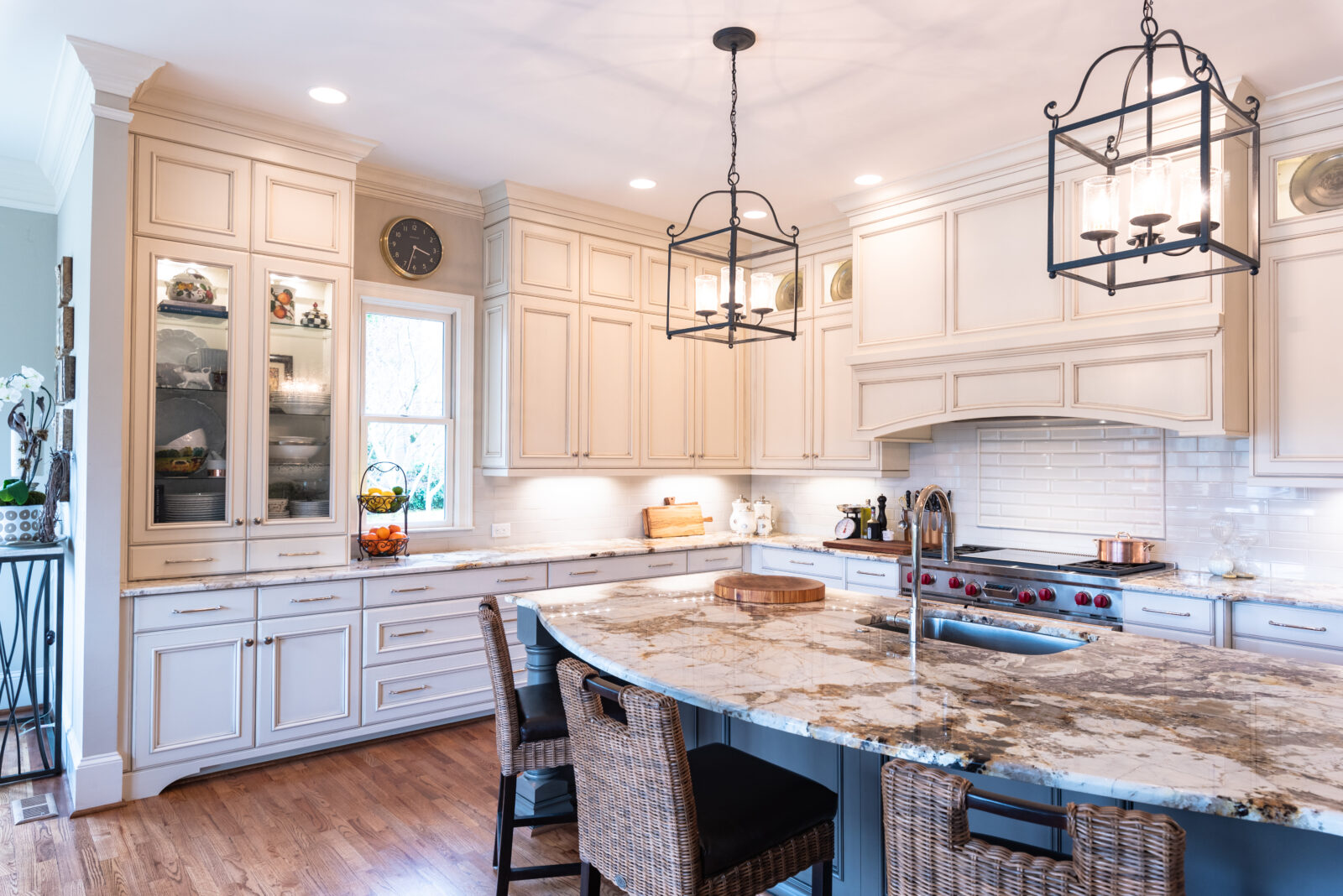 Elegant Classic White Kitchen with dusting
This Luxurious Kitchen features painted off white cabinets with van dyke glaze. Glazing technique used in this kitchen is very unique combination of traditional glaze with patina effect called dusting. Very thin layer of "dust" like substance is applied before final clear coat of varnish to add depth, and old world charm. Flat panel doors with applied moldings were supposed to give this kitchen updated look while preserving warmth, and graceful elegance. Darker color was selected for island to add more interest.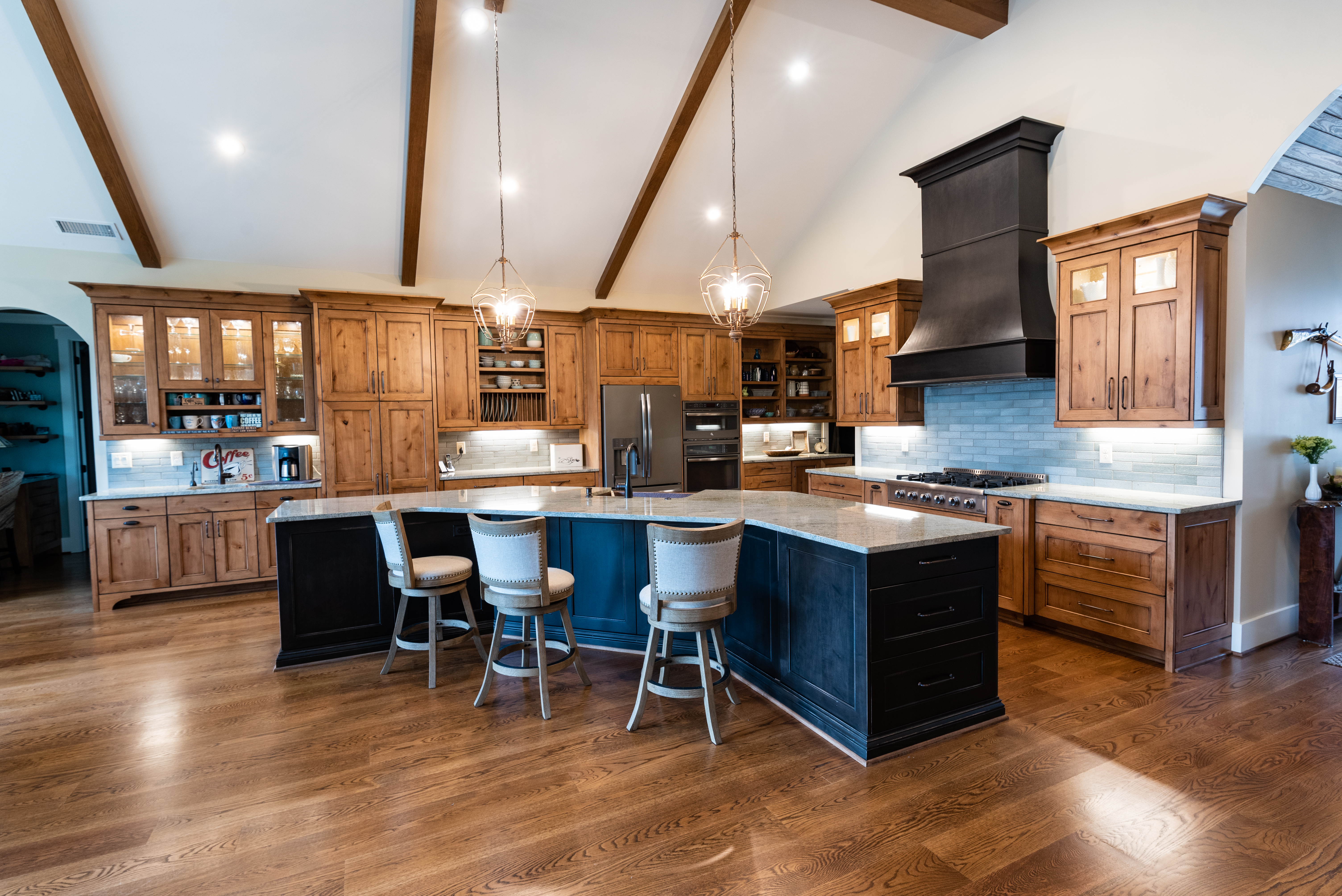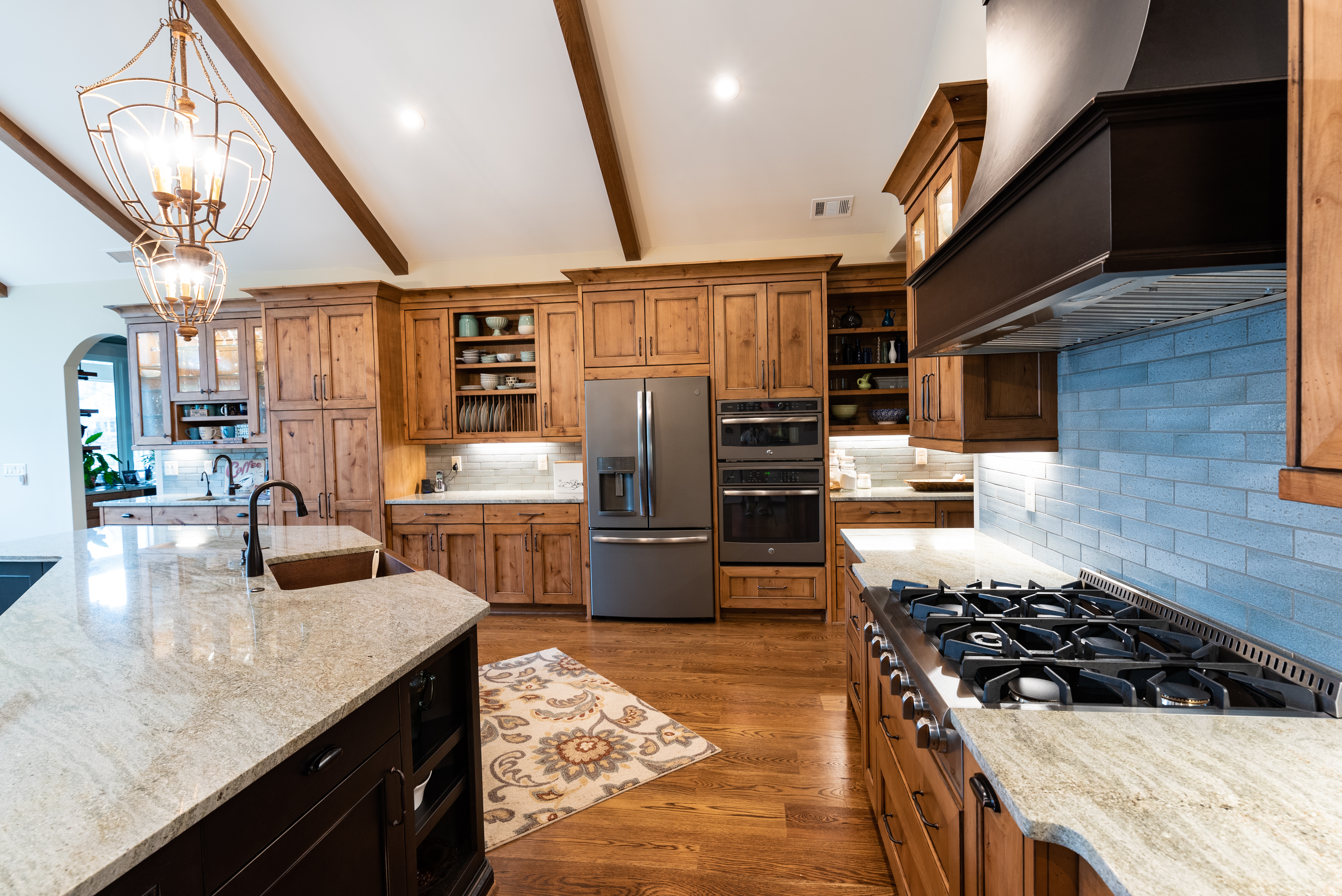 Lake house Knotty Alder
This Rustic Alder Kitchen features stain grade Knotty Alder cabinets with glaze.
Located on idyllic Lake Barkley, Ga. where life is all about nature, fishing, relaxation, and overall good life.
Customer's desire was to create highly functional, elegant kitchen, with elements of french country style cottage, lake house, where all family members and friends feel good and enjoy owners hospitality.
Stay Tuned As this page is under construction, and more content is coming soon